An atypical market
An atypical market and one of the last of the Puces on more than 1000m² in one piece, this market bears its name: located between 18 rue Jules Vallès and 27 rue Lécuyer, it is the junction of these two shopping street.
Le Passage offers a stroll through an unusual selection of furniture, antique objects and curiosities that attract lovers of antiques and vintage of all kinds, including decorators, stylists and dealers who come hunting here every week.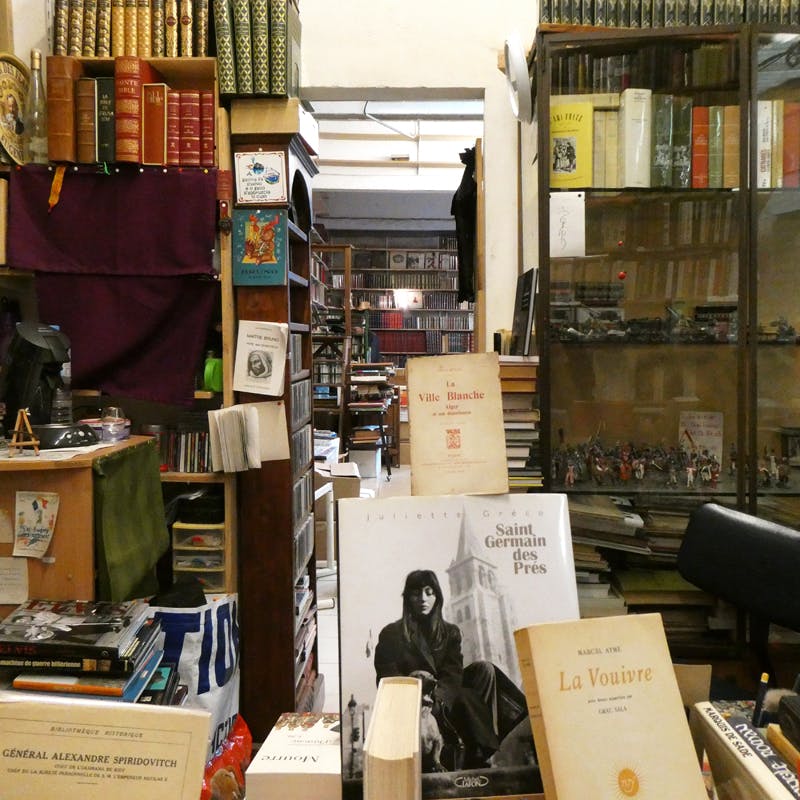 Specialities & singularities
Le Passage is a must for bibliophiles, who come to look for rare editions, great classics of literature and more cutting-edge works, art books and ancient books with beautiful bindings… Postcard collectors, numismatists and philatelists will also find their happiness there.
Rugs, antique curtains and linens lovers will find something to dress their interiors… and for the outdoors, a decoration stall combining antique garden furniture and antique furniture.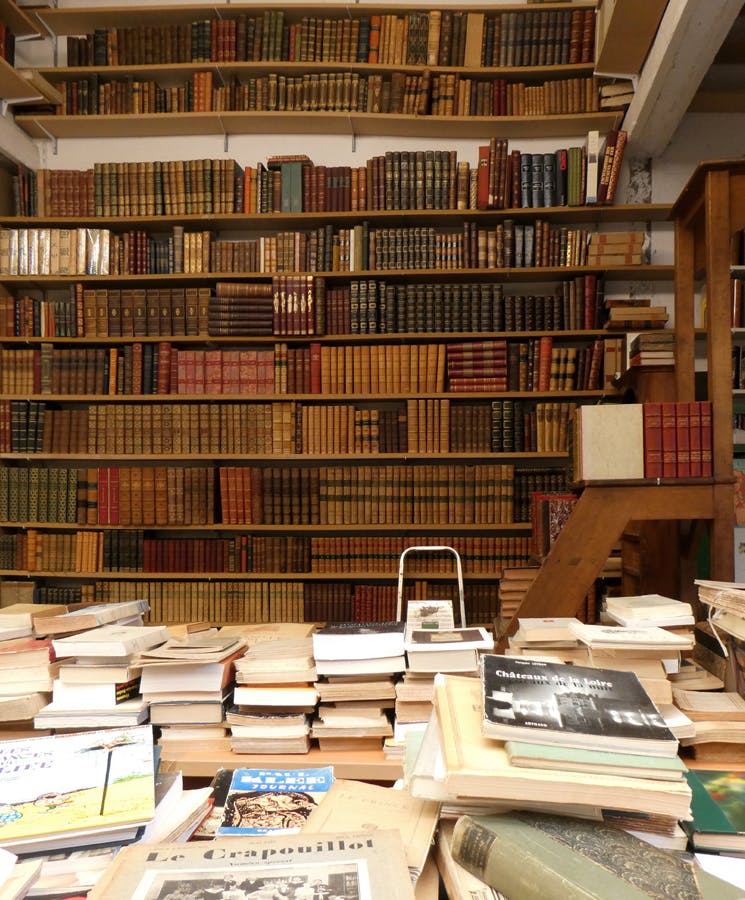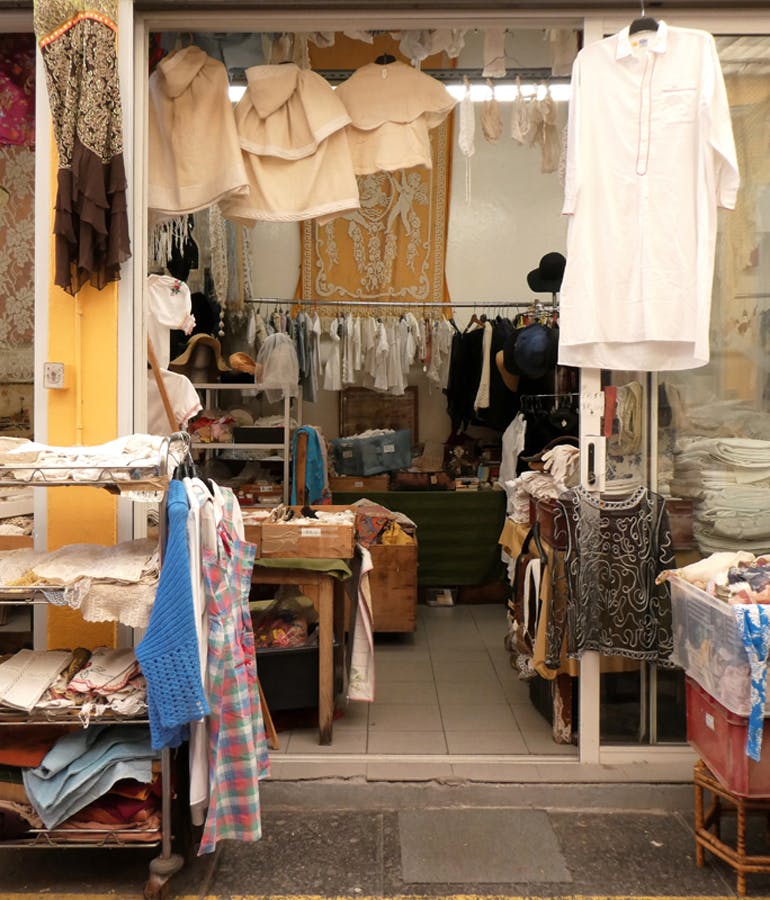 An institution of vintage fashion
The Passage is home to the largest antique clothing shop, a true institution for four generations of merchants, where today mother and daughter present dresses from 1850 to the 2000s on hundreds of busts along its fairytalish showcases decorated each week
Fashion designers come « Chez Sarah » to seek inspiration in her gallery of fabric samples and embroideries, the costumers come to dress the actors of the period films, the amateurs and fashion lovers come to have fun and dream…
At Sarah's, you can also admire a magnificent collection of around fifty authentic Charleston dresses, lace dresses from the 1900s to the 1920s, all the fashion of the 1930s, 1940s, 1950s… and also all accessories and falbalas to embellish these outfits!