Founding & évolution
Opened in 1991, Dauphine is one of the largest markets of the Saint Ouen Flea Market where you can find a selection of furniture and top of the range items from the 17th and 18th centuries as well as a lot of charming and art items from the 19th and the 20th centuries. It is also the second-hand book sellers' and art restorer artisans' corner.

The marché Dauphine was launched in December 1991 on a land which looked at first like a labyrinth of dark small streets with a succession of dilapidated shops. Now, Dauphine is majestic like a flagship that overhangs the eleven other antiques markets of the Saint-Ouen Puces.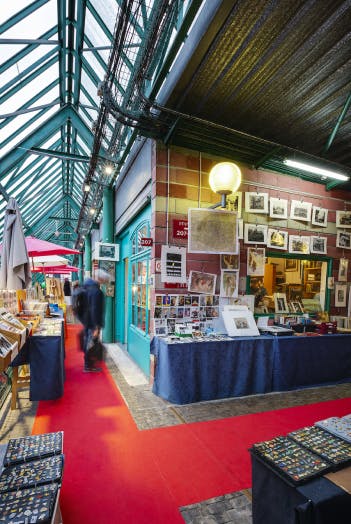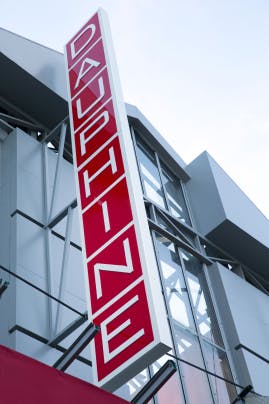 Specialities & singularities
Inspired by the prestigious Pavillon Baltard, the architecture of Dauphine hosts, on 6 000 m² around, 180 merchants selling antiques and second-hand items. Ten years after its creation, Dauphine can be proud to be one of the reference markets.

The experts are looking for high quality goods and original pieces: from the Haute-Epoque dresser to rare texts of the Tora, not forgetting the collections of corsets and cheeky underwear or the thousands of rare books, the golden wood of the 18th century, the 30s and the 40s, the vintage or the revisited industrial art by inspired decorators. Dauphine signs its image by the diversity and the abundance of authentic pieces.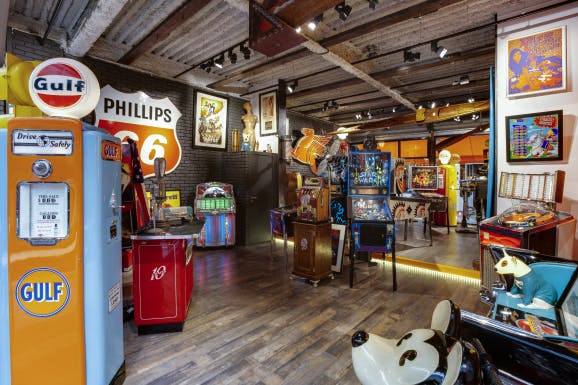 Trends & spirit of the times
This huge place organised around its square, where the palm trees shading the fountain invite you to have a break during this quest for the unique item, is spread out over two floors, not forgetting the four corners of these alleyways which have surprises in store.

The best of the Square Brassens rushed in 1995 when the "Carré des libraires" (booksellers' square), space entirely dedicated to old books, opened. Today, about twenty specialists invite you to discover the written and the image sphere. Nevertheless, a free electron escaped from this well-known place and lasts on the ground floor displaying the most daring books and photos of the Puces.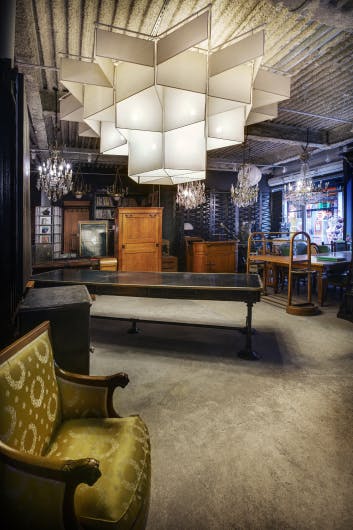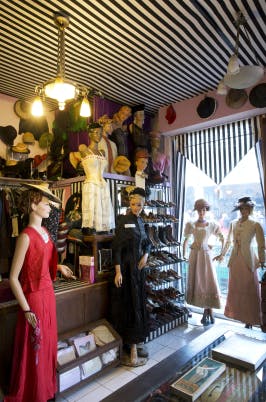 Vous êtes marchand ? Créez votre fiche et présentez vos objets